1960 - LAWNSWOOD GIRLS
with
FRENCH EXCHANGE STUDENTS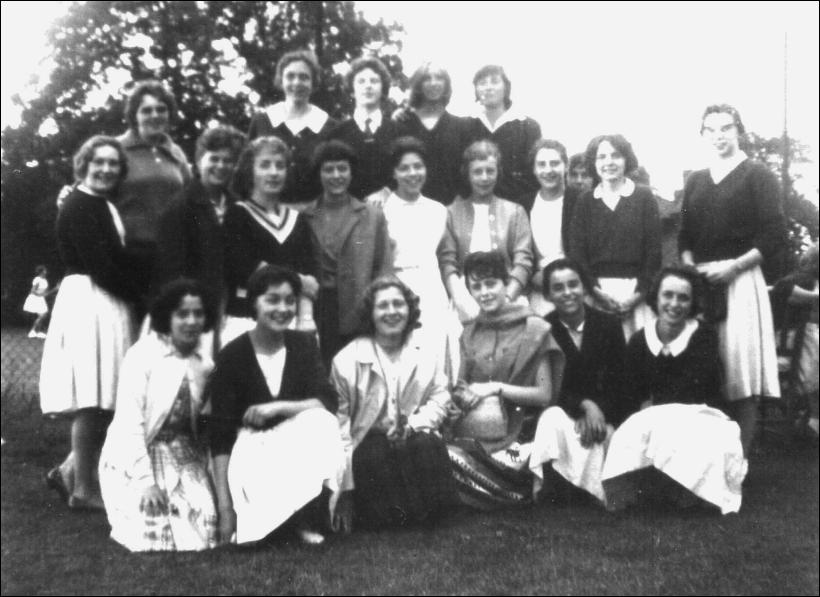 "Names for the picture of the French exchange students, July 1960.
They stayed with us for three weeks and attended classes and then we went back with them for three weeks.
Taken just before the end of term and our trip to France.

Back row:
French girl, Patricia Guest, Judith Dickson, (?) Judith Mynett

Second row:
Martine Hodson, French girl, Derenda Wilson, 4 French girls, Moira ?,?, Carol Peacock

Front row:
French girl, Kathleen Peters, 2 French girls, Elspeth Dickson, Elizabeth ?

My exchange girl (Janine Lacrampe) took the photo. We all spent three weeks in Bethune near Lille and I was
fortunate to be taken to Paris for a day! I thought it was the height of sophistication!"

Carol Peacock '55-'61




It looks as though Miss Hall, Miss Walker and Miss George are also in the photo - SM.